Beyond watching a movie for entertainment or what others may call killing boredom, it's important to see and observe the salient messages from these movies, especially those movies about life altering events, things the characters never expected could happen to them and such similar events. In the end, drama and film is an imitation of our lives and other real life events.
The movie A Violent Separation may not be one of those block busters, but it does have lessons for anyone willing to reason. This is a movie set in the 80s in a small quiet town around the characters of Norman and Ray (Brothers) and Abbey and Frances (sisters)
Beyond entertainment here are 5 lessons from the movie A Violent Separation in the light of morality, values, principles, ethics and the likes.
NOTE – You might want to see this movie first if the title interests you, as this post contains spoilers, plenty of them.
THAT THE INAPPROPRIATE AND IRRESPONSIBLE ACTIONS OF OTHERS DOES AFFECT THE INNOCENT
People like to say, what's anyone's business what others are doing? If it doesn't affect you, then you should not be bothered, but indeed the morally lax and irresponsible behaviour of others affect even the upright. Ray and Abbey who is a mother to a young boy are in a dysfunctional relationship, where they both seem to be seeing other people and basically cheating on each other. Ray constantly gets into trouble fighting and appears to have ongoing matters with the police, he just needs to make one more wrong move and would be in prison, his younger brother Norman is a cop who has to keep him in check.
Norman is also reluctant to pursue his love interest who is younger sister to Abbey his older brother's wife, fiancée or whatever defines their relationship.
Frances, the younger sister of Abbey is level headed and often tries to talk Abbey her older sister out of her destructive cycle of behaviour with Ray.
If Ray and Abbey had just had a grip on their lives, Abbey would not have been shot by mistake and end up dead.
Norman would not have had to cover up for his brother, which is even worse for him as he is a cop. Conflict of interest.
Ray would not have had to live in misery for the next one year.
Frances would not have had to deal with the heart breaking truth of finding out that Norman who later became her husband was aware his brother killed her sister, even if it was by mistake.
Series of actions, series of effects. It's also not the best of life to be living when one family member is messing up the good name of others, like getting pointed at as being the brother or sister of someone famous for negativity, yet your own life isn't even about all that. But the shit that hits the fan, doesn't care about its target, pun intended.
 THE QUESTION – WOULD YOU COVER UP MURDER BY MISTAKE OR NOT COMMITTED BY A LOVED ONE?
The guess is many people out there are keeping all kinds of weird secret, including murder they know someone committed, but they cannot say. In Norman's case, he is a cop having to cover up his brother's mistake. But the question is, if it was really necessary, seeing he'd warned his brother to quit the wrong life and he didn't listen. Do we stand by someone who has come to a fatal incident in their lives by virtue of behaviour we had warned them about?
PEOPLE GET STUCK IN THEIR WAYS AND REPEAT SAME CIRCLE OF BEHAVIOUR, ESPECIALLY DESTRUCTIVE ONES.
Abbey and Ray, were stuck in their dysfunctional relationship and other vices irrespective of the voices of reason around them. Some people endlessly repeat the same circle of behaviour that it becomes obvious no one can get them out, except they are ready to help themselves and grow. Abbey and Ray prove that reckless behaviour can indeed lead to death, and make others suffer. Abbey's young son she leaves behind is another victim of her behaviour.
THAT TIME UNRAVELS THINGS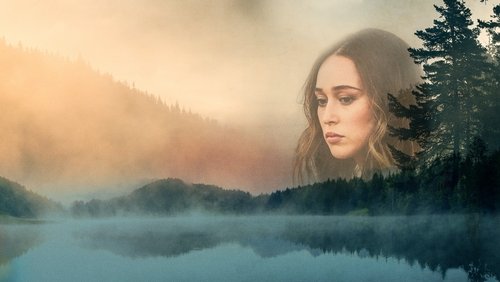 Ed, the sheriff who was engulfed with unraveling the case when Abbeys body was found was told by a friend that sometimes time was needed for things to unravel themselves, this can be seen as a universal truth as indeed, time did unravel the murder even to those who weren't really looking for answers. like the Sheriff was.
THAT EVEN THROUGH PAIN THERE IS NEED FOR GOOD JUDGEMENT
One can say the strongest character in the movie is Frances, time unravels her sister's murder to her, as she uses her intuition as well to figure things out, however, by the time she gets to know her husband was in on the murder of her sister and helped his brother cover up, she of course is hurt and angry at first, but we see she is not going to kick him out of her life forever, rather we can say she probably came to understanding that in the end, they were more like collateral damage from the actions of her sister and his brother.
Hope we can all learn to see movies beyond just entertainment, and keep finding life lessons that can come to mind when we are also making our real life decisions.