2019 was undoubtedly an eventful year for most Nigerians. However, the last year of the decade was rocked by so many controversies. From the entertainers to the common man, to so called celebrities that like running their mouths saying the wrong things, everyone seemed to be in the news for one reason or another.
This post, however, points towards those who hugged the headlines for the wrong reasons and made many question if our morals as a nation, still stands strong.
In no particular order, The Moral Code takes a look at some moral shocks around Naija in 2019.
HAVING BIG BOOTY IS BETTER THAN MASTERS DEGREE – NAIRA MARLEY
In the month of October, controversial Nigerian rapper, Naira Marley made a statement that 'Having a big booty is better than a master's degree'. He then went on to pray for his female followers that their butt will get "fatter" and their stomach "flatter".
In a generation where 'school' has been referred to as 'scam' on various occasions,  this particular statement got many Nigerians talking. With many left on both sides of the divide. But what is to be expected from a so called musician who has a song promoting masturbation. That's just filthy.
To think that a lot of youths and some celebrities supported this statement, goes a long way to show how much we have failed as a nation, as regards morals. But fact remains, whatever message anyone has to pass, they will always have their audience. Psychological decadence is the reason anyone would see this as the right message.
BLOGGER, BLESSING OKORO ARRESTED OVER CLAIMING MILLIONAIRE'S HOUSE ON SOCIAL MEDIA
Popular 'fake it till you make it' preacher, relationship expert and Instagram blogger, Blessing Okoro, AKA Blessing CEO, was arrested after she tried to pass off someone else's house as hers and took a photo in front of it.
On the day she turned 30, Blessing unveiled a new 7-bedroom duplex which she claimed she built.
But the owner of the house, Onye Eze, an Igbo business man based in China, got wind of her deception and exposed her online. Yet Blessing kept insisting the house was hers and she shared the plan of a house as proof. She also shared a video of the house to try to salvage her reputation.
Unfortunately for Blessing, she went too far with the scam as she was arrested and was forced to confess on camera.
Please guys, if you don't have it, I beg you, don't fake it! Nobody is tensioning you, na you dey tension yourself, people are thinking of their own lives in doors and you are trying to impress folks who don't matter.
The event went to show how far we can go to be fake.
MOTHER OF QUEEN'S COLLEGE STUDENT FIGHTS SCHOOL'S SECURITY GUARDS FOR ALLEGEDLY TURNING BACK HER DAUGHTER WHO FIXED EYELASHES
A parent standing up for their child is often expected and regarded as the responsible thing to do. However, it appears some parents take this expectation to the extreme and as is with this case.
According to the gist, she got involved in the altercation with the school security guards, after her daughter was sent away for wearing eyelash extensions.
One has to wonder, why couldn't she fight over her daughter making better grades. What business does a teenage girl have with fixing eye extensions to a secondary school? Rules are rules for a reason, obey or get out of the place within which the rules apply.
For those who could open their mouths to ask if the lashes would prevent her from learning? Yes, it would, her aim is to get attention and not education, and a school aims to give you education, character and morals.
SENATOR CAUGHT ON CAMERA ASSAULTING WOMAN AT SEX TOY SHOP
In July 2019, a video surfaced online, showing senator Elisha Abbo, Nigeria's youngest senator, physically assaulting a supposedly pregnant woman.
In the video, Elisha Abbo, representing Adamawa North Senatorial District, was seen descending on the woman after she pleaded with him not to physically assault the shop owner whom the senator had accused of insulting him.
The worst part of it all was that the attack happened as an armed mobile police officer looked on, and instead made attempt to arrest the victim.
This particular incident sparked a lot of debate and trended on social media platforms for some time, with some people calling for the senator to step down . Senator Elisha however apologized on public TV days later, shedding crocodile tears.
We are clamoring for not too young to run bill, and our youngest senator embarrasses us like this, he was also given an award somewhere with a title beacon of hope. One has to wonder what type of hope.
SEX TAPE OF BABCOCK STUDENTS LEAKS ONLINE
A sex tape featuring two students (the girl a current student of the institution and the guy ; An expelled student in rehab) was leaked and subsequently went viral, leading to the expulsion of the lady in the video by Babcock University.
Although most criticized the judgment of the school authority claiming the act did not happen on campus.
TMC gave an angle to this which you can find here.
FBI ARRESTS NIGERIA'S FORBES LISTED UNDER 30 BILLIONAIRE,  OBINWANNE OKEKE  OVER $12M SCAM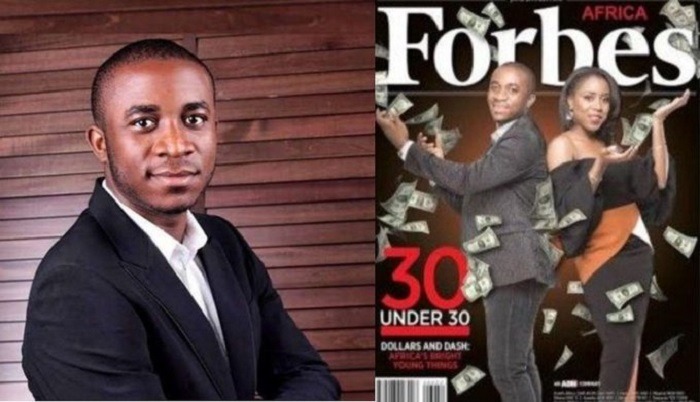 Sometime between the 2nd and 6th of August, 2019, the U.S Federal Bureau of Investigation (FBI) arrested the CEO of Nigerian firm Invictus Group , Obinwanne Okeke, for conspiracy to commit computer fraud and wire fraud
The 31 – year – old Nigerian was , in 2016 , celebrated by Forbes as one of Africa 's " most outstanding 30 entrepreneurs under the age of 30 ." He was described by the magazine as " proof that there is hope for Africa ."
To all the youths out there, 'not all that glitters is gold'.  Do not be swayed by the immense wealth of others. Hustle hard, but make sure your hustle is 100% legit. Process is good, but get rich quick? Well, you can see where it lands people.
'MY EX-HUSBAND LASTS FOR 40 SECONDS IN BED'–TONTO DIKEH
In an interview with Daddy Freeze on YouTube. The actress said that her ex-husband Churchill Olakunle had a serious sexual problem and can't last more than 40 seconds in a woman. Daddy Freeze was trying to stop her from revealing the serious sex problem, by saying "Tonto stop", but the stubborn Tonto Dike splashed it out, saying that her ex-husband Churchill Olakunle had premature ejaculation.
We are also saying Tonto stop, because nobody asked you and it's an irrelevant point to splash in the media against your ex-husband. She also needs to stop a whole lot of other behaviours.
OUTRAGE AS ACTRESS USES BIBLE AS ASHTRAY, THREATENED TO USE QURAN NEXT
Controversial Nigerian actress, Etinosa Idemudia while on a live Instagram video used the Bible as an ashtray as she smoked to the view of her followers.
In a post she made on Instagram, the actress said nobody can blame her mother for the way she choose to live her life, and she also mentioned that the part of the Bible that talks about training a child is a scam. In her post, Etinosa mentioned that her mother trained her and she is still training her, but she is obviously derailing from the training.
Too many celebrities using their popularity the wrong way, in a country like Nigeria where people's religion is a touchy issue that can lead to loss of lives, you come out and do such nonsense. To prove what exactly?
SCHOOL FATHER, FEMALE STUDENTS GANG UP TO BRUTALIZE 100-LEVEL STUDENT IN FUTA
In November, video clips had emerged on the internet, where a group of five students of the Federal University of Technology, Akure (FUTA) — one male, four females — were seen beating a female 100 level student in her room,
The management of the institution however took swift action, following the release of the video online, announcing the suspension of all the students involved in the assault.
It was quite a painful video to watch. It's a lesson to other students to stop misbehaving and face what took them to school. Everyone must also think of their actions properly, because it would have been a different story if the girl being assaulted had died at their hands.
 'SEX FOR GRADES': UNDERCOVER IN WEST AFRICAN UNIVERSITIES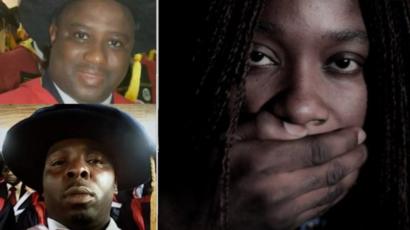 Kiki Mordi of BBC investigative story began the #sexforgrades trend against University lecturers. It was discovered that there was a 'cold room' where lecturers of popular University of Lagos had sexual interactions with some of the female students for disdainful reasons.
This particular undercover act led to the sacking of some University lecturers and brought to prominence, how rampant these events occur in our institutions today.
Hospitals, Police Report & The Tragic Death of Moradeun
In December,  Moradeun was stabbed in the neck by robbers in  Gbagada area of Lagos while returning from work.
It was gathered that the victim was rushed to the R – Jolad Hospital, where she was allegedly not attended to because a police report was not presented by the good Samaritans , who came to her rescue.
Aggrieved Nigerians showed dissatisfaction over this act of papers being more important than saving lives.
It is morally wrong that a young promising soul was left to die, just because a report was not presented first. But sadly, this is a reflection of the deep rut in our nation as a whole.
BUSOLA DAKOLO REVEALED HOW SHE WAS RAPED BY PASTOR BIODUN FATOYINBO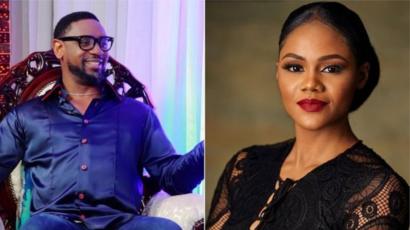 One of the most difficult crimes to prove in court is rape because it is
a crime that rarely boasts of eyewitness accounts. And many rape victims feel too shocked and ashamed to speak of their ordeal hence more often than not, the rapist walks free while their violated victims die in shame and anguish. No thanks to a society flawed against women.
Although this particular case was dismissed in court, due to lack of evidence, but the fact that a celebrity could come out to tell her story, made a lot of women who had undergone similar circumstances, share theirs also.
The accused still remains the center of many controversies in the past.
DAYO AMUSA DESCRIBES HER LOVE OF SEX AND CALLS NAY SAYERS HYPOCRITES.
Dayo Amusa, an actress in the last days of 2019, came out to talk about her love for sex and how she doesn't care or see why people should care about how many persons a person has slept with and why women are shames for having sex.
When asked where her decency was and if she wasn't supposed to be an advocate of Yoruba culture by a fan, she was quick to say she was not a role model to hypocrites.
Question is, who asked you madam? We need celebrities to use their fame to promote more sane topics, enough of sex. Keep your opinions about it to yourself and keep such matters for private where it belongs.
MOTHER, SON AND PASTOR MURDER LASU STUDENT – EAT HER HEART
Mother, Son and a so called pastor in the last days of 2019, were in the news for the murder of a final year student, with the aim of making money rituals. Her heart was used in preparing concoction for the mother and son to eat. Mother claims she was not informed about what she was eating by her son and pastor.
They claim to be in financial crisis, and the best thing they could do was brutally kill another person's beloved child, a whole human being.
Evil is out there, and sometimes evil comes from the most trusted to us.
The Moral Code is here to talk about our societal issues of moral decadence, psychological and reasoning decadence.
Have a basic set of moral codes for your personal life, it only makes you a decent human being.