This story is almost hilarious, except for the baby involved, we have to be worried why the baby was taken and that it is safe and returned safely. Again, herein is an example of what happens when you decide not to do the right thing. It is not enough the husband has a side chick, he also brought her to be his wife's apprentice. One also wonders what is wrong with the wife, she knew or found out what was going on, but chose to still give sidechick her child and ATM. Is everything okay with her thinking faculty? Hopefully both baby and Sidechick are not in danger, because the missing cannot explain their situations.
Find the details below as seen on Instablog.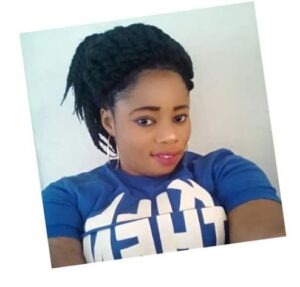 Sidechick steals the 3 months old baby of her lover's wife
.
.
An apprentice with a fashion designer's shop in Ondo town, Ondo state, Temitọpẹ Adeniyi, has allegedly kidnapped a three-month-old baby girl belonging to her boss.
.
.
It is reported that the suspect was dating the father of the kidnapped baby, Wasiu Mamukuyomi. The mother of the missing baby, Mrs Stella Babatunde, while narrating her ordeal to newsmen in Ondo town said her husband brought the Temitope to her as an apprentice.
.
.
Stella pointed out that her husband lied to her that the lady was his friend's wife but she later found out that they were having illicit affairs "On Saturday, 2nd of January, 2021, the lady came to the shop as usual. After bathing the baby girl that afternoon, she took permission from me to put the baby on her back.
.
I later gave her my ATM card to help me withdraw N3,000 that was transferred to my account by a customer at a nearby POS stand. But she never returned, as she escaped with the new born baby and my ATM card," she said.
.
Stella added that her husband was almost lynched by an irate mob for not showing concern over the missing baby. He was later arrested where he confessed that the suspect was his girlfriend and denied knowing anything about his child's disappearance.
.
.
According to the state police command spokesperson, Tee Leo Ikoro , while confirming the incident, said that the father of the missing baby has been arrested following suspicion by the baby's mother that he connived with the apprentice who's now at large to kidnap their baby.